https://www.eurekalert.org/news-releases/936182
NEWS RELEASE 28-NOV-2021
A natural substance extracted from marine algae prevents infection of cells with the Corona virus
Ecological discovery in the battle against the Corona virusPeer-Reviewed Publication
TEL-AVIV UNIVERSITYPrintEmail App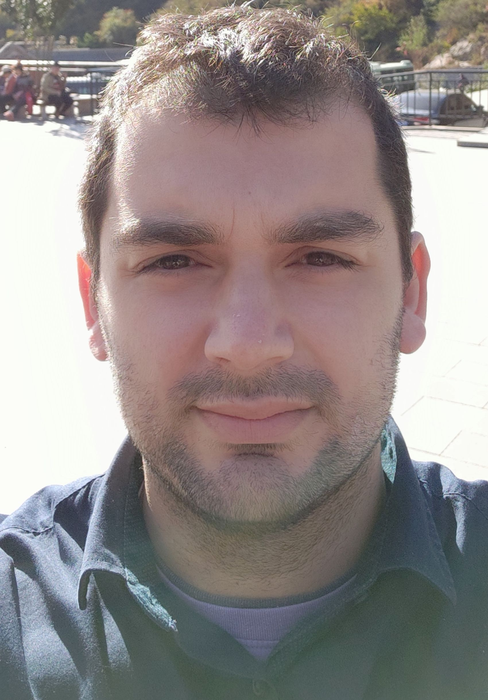 Researchers at Tel Aviv University, led by Prof. Alexander Golberg of the Porter School of Environmental and Earth Sciences, have found that a substance called ulvan extracted from edible marine algae called ulva prevents the infection of cells with the Corona virus. The researchers: "This is a cheap natural material for production, which may help solve a serious problem – the spread of the Corona virus in large populations, especially in developing countries, which do not have access to the vaccine. The lack of access of vacine takes the lives of many victims and even accelerates the creation of new variants. The study is still in its early stages, but we hope that the discovery will be used in the future to develop an accessible and effective drug, preventing infection with the Corona virus."
The research team consisted of Shai Sheffer, Arthur Rubin and Alexander Chemodanov from Dr. Golberg's laboratory, Prof. Michael Gozin from the School of Chemistry and the Center for Nanoscience and Nanotechnology at Tel Aviv University. They collaborated with researchers from the Hebrew University, the Meir Medical Center in Kfar Saba, and the Southern Research Institute in Alabama, USA. The article was published in the PeerJ journal.
Prof. Golberg explains: "It is already clear today that the Corona virus vaccine, despite its effectiveness, will not be able to stop the global spread of the pandemic. It is clear that as long as billions in the low-income world that do not have access to the vaccine are not addressed, the virus is expected to develop more and more variants, which may be resistant to vaccines – and the war against the Corona virus will continue. 
For this reason, it is very important, for the sake of all mankind, to find a cheap and accessible solution that will suit even economically weak populations in developing countries.  In our lab, we decided for this purpose to test a substance that could be extracted from a common seaweed. Ulvan is extracted from marine algae called Ulva, which is also called 'sea lettuce', and is used for food in places like Japan, New Zeeland and Hawaii.
It has previously been reported that ulvan is effective against viruses in agriculture and also against some of the human viruses, and when the Corona virus arrived, we asked to test its activity against the Corona virus." 
To test their hypothesis, in the midst of the first closure, laboratory researchers grew Ulva algae, extracted the substance ulvan from it and sent it to the Southern Research Institute in Alabama, USA, which deals with infectious diseases. 
The US researchers built a cellular model to test the activity of the substance produced in Prof. Golberg's laboratory. The cells were exposed to both the Corona virus and also to ulvan. It was found that, in the presence of ulvan, the Corona virus does infect the cells. 
In other words: Ulvan (as opposed to extracts from other algae tested) prevents the cells from being infected with the Corona virus. 
According to the researchers, "The findings are very encouraging, but they are still only 'oil slicks', and a lot of work is still ahead of us. The substance was produced in raw production, so it is actually a mixture of many natural substances, and we must find out which one is the substance that prevents cell infection. Thereafter we will have to examine how, if at all, it works in humans."
Prof. Golberg concludes: "In our laboratory study, we found a cheap and easy-to-produce natural material that prevents cells from being infected with the Corona virus. Our findings at this stage arouse cautious optimism. 
In the most optimistic scenario, Ulvan could serve as a solution to an urgent and painful problem: giving Corona virus protection to billions of people who do not have access to vaccines. This will prevent the development of new variants and ultimately contribute to stopping the global pandemic, which has claimed the lives of close to five million people to this day."
he lives of close to five million people to this day."
Link to the article:
https://peerj.com/articles/12398/
---
JOURNAL
PeerJ
DOI
https://doi.org/10.7717/peerj.12398/supp-5
ARTICLE TITLE
Fighting SARS-CoV-2 with green seaweed Ulva sp. extract: extraction protocol predetermines crude ulvan extract anti-SARS-CoV-2 inhibition properties in in vitro Vero-E6 cells assay
ARTICLE PUBLICATION DATE
15-Nov-2021